update 5-09-2023:
Completely renovated private gym.
Also available for rent for private use.
12m2 room + bathroom for rent with own back entrance.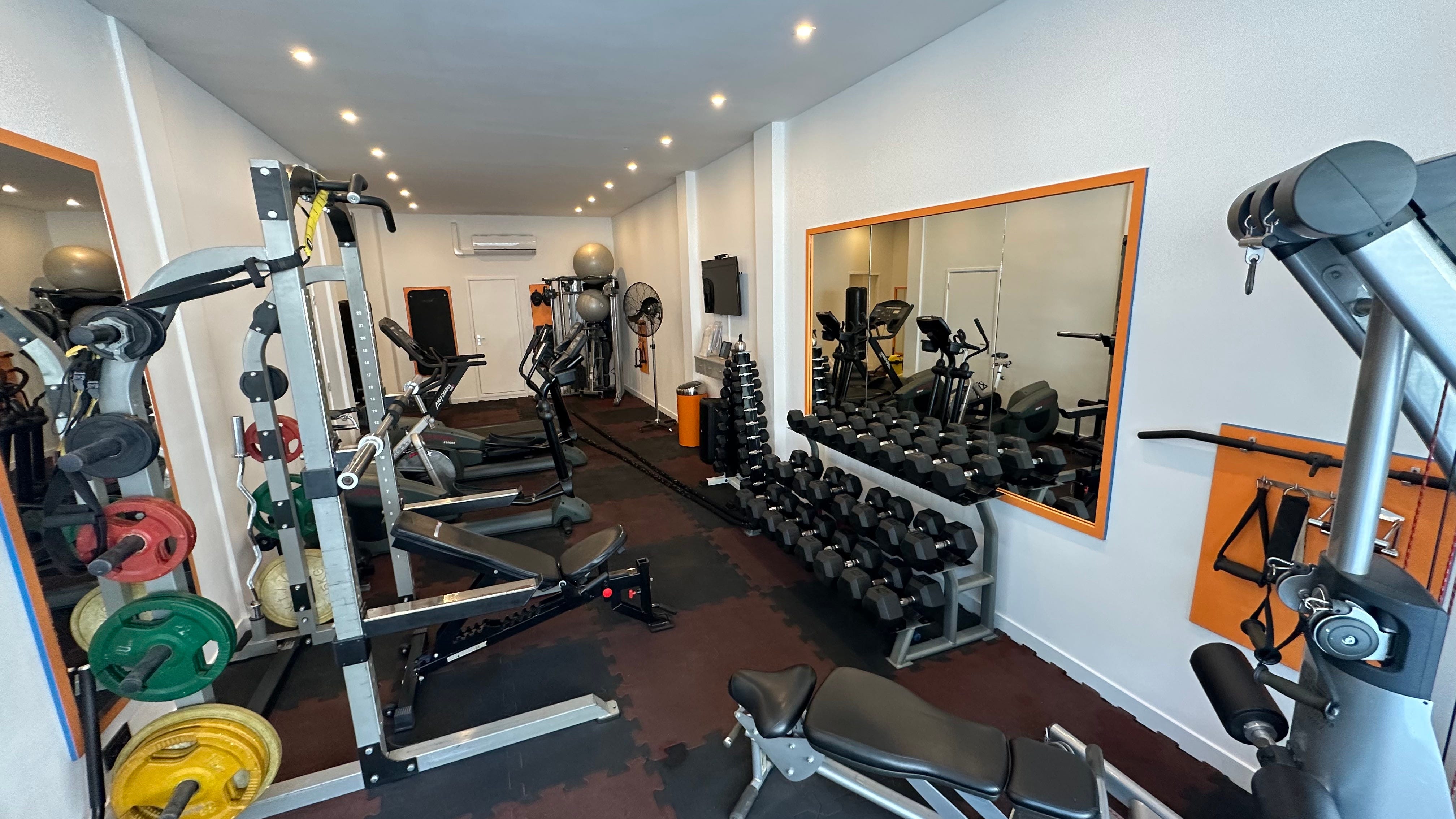 Private Fitness Studio
100% Privacy
Since 2009
Fit Your Body is a 70m² private fitness studio in the heart of Scheveningen (The Hague), just 2 minutes from the beach.
The studio is specially designed to do the perfect work-out. Whether it's weight/strength- or cardio work-out.

Fit Your Body is een 70m² privé fitness studio gelegen in het hart van Scheveningen (Den Haag). 2 Minuten van het strand.
De studio in speciaal ontworpen om de perfecte training te kunnen geven. Of het nou om kracht-, herstel- of conditietraining gaat.
Hi,
I'm Gilbert Christiaan. Owner, personal trainer, sports masseur and nutrition coach.


What makes Fit Your Body special???
Wat maakt Fit Your Body speciaal???
Private gym
No distraction. 100% privacy.
Workout with kids
PT is for all ages. I provide workouts for kids as well.
Perfect fit workouts
With a lot of experience we can make the perfect personal program.
Duo workout
Bring a friend and pay less. You share the costs
Sportmassage
Improves circulation, flexibility, sleep. Reduces pain, fatigue.
24/7 Option
Fit Your Body is available 24/7.
For everyone
All ages, no matter your fitness level. I always create a perfect workout.
Training on location
Working out in you own environment is possible.
The power of perfect coaching
With great coaching comes great results.
Bring your kids
No babysitter needed. Bring your kids.
Outdoor training
Parc, beach and workout playground just around the corner.
Nutrition
Healthy nutrition is essential to reach your goal.
Pick-up and return
No transport? No worries!